Marshall A. Rennie, DPT, OCS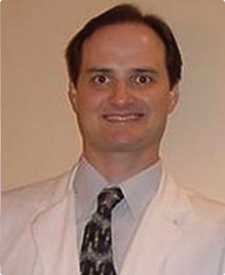 Education
1990 Bachelor of Science, Biology and Psychology
Virginia Polytechnic Institute and State University
1996 Master of Science, Physical Therapy
Shenandoah University
2005 Doctorate, Physical Therapy
Shenandoah University
Board Certification
Orthopedic Physical Therapy since 2006
Sub-Specialty
Dry needling
Industrial Medicine/Work Injury Management/Occupational Health
Functional Capacity Evaluations/Impairment Ratings
Back, neck, shoulder and knee pain
Information
Dr. Marshall Rennie has been a practicing physical therapist since 1996 and has devoted his entire career to OSPTA, where he is Vice-President. Although specialized within his practice, Dr. Rennie stays current with research on all areas of orthopedics. He is active with clinical education of students; with doctorate level physical therapy students and physical therapist assistant students. Dr. Rennie was a contributing author to the text, "The Low Back Pain Handbook" (1999).
When not at work, Dr. Rennie enjoys a busy life with his wife and young children; helping him appreciate the demands (and joys) his patients have in this aspect of their life as well.
I know patients need to restore functions so they can return to the activities they enjoy and need to do. I strive to provide friendly and compassionate care as I work with patients.
My goal is to make the best choices when implementing therapeutic interventions for each patient based on their impairments.
Symptoms and Conditions
Place a symptom in the box to discover how a Doctor of Physical Therapy can help you.