Barbara D. Ehman, DPT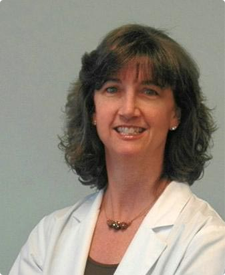 Education
1984 Bachelor of Science, Biology,
University of Richmond
1987 Bachelor of Science, Physical Therapy,
VCU/ Medical College of Virginia
2010 Doctorate, Physical Therapy,
Shenandoah University
Sub-Specialty
Hand rehabilitation
Foot and ankle treatment
Balance disorders
Information
Dr. Barbara Ehman has been a licensed physical therapist since 1987 dedicating her career to applying professional skills to individuals where she was born and raised. She has remained active in clinical education and progressive within her profession; having earned her Doctor of Physical Therapy in 2010. She joined OSPTA after graduation from physical therapy school in 1987, became a partner in the practice in 1994, and became president of the practice in 2013. She was a contributing author of the text book, "Back Pain Rehabilitation" (1993).
Dr. Ehman loves to sail, garden and ski. She and her husband have designed and physically built two homes-doing 90% of the labor themselves – giving Dr. Ehman a great appreciation of skills required for many trades-helpful in treating carpenters, roofers, plumbers, etc.
After 25 years of practice, I am practical when it comes to designing a home program of exercise. I work with patients to custom design an efficient program which gets results. I won't give you 2 hours worth of exercise if you are only likely to do 20 minutes! It's about compliance and cooperation with a plan of action to help achieve a pain-free and functional lifestyle.
"I received exceptional treatment and will highly recommend OSPTA to everyone who needs physical therapy."

"My treatment was very helpful. My overall physical condition improved tremendously. Thanks very much."

"Everyone was so sweet and helped me so much. I hope to never need to come back. But, if I do get injured again, I will definitely be coming back here."

"Great experience – I am pleased with the results and I feel really positive about long-term."

Using a scale of 1-5.."If a choice of #10 were available, I would have used the 10. This is a great place. Thank you all!!!!"
Symptoms and Conditions
Place a symptom in the box to discover how a Doctor of Physical Therapy can help you.