Our Services
Sports Physical Therapy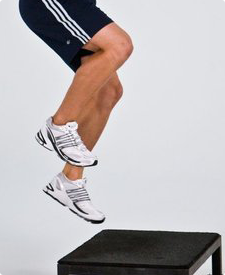 Athletic injury prevention & rehabilitation
Recreational sports injury rehabilitation
Sports performance enhancement program
SportsMetrics (TM)
Info
Sports physical therapy is a specialized practice that focuses on prevention, evaluation, treatment, rehabilitation, and performance enhancement of the physically active individual. This includes pre-participation screenings, equipment recommendations, prescribed fitness programs, and much more. Sports physical therapists incorporate the most current research into their practice to help the active individual fully participate in sports and recreation.
For instance, a study of 1,435 NCAA Division 1 female soccer players demonstrated that those who participated in a physical therapy program had an overall ACL injury rate 41 percent lower than those who did only a regular warm-up prior to practice.
The following are interventions often provided by sports physical therapists:
Performance enhancement
Injury prevention
On-site evaluation and management of acute sports injuries
Treatment and rehabilitation
Research
Symptoms and Conditions
Place a symptom in the box to discover how a Doctor of Physical Therapy can help you.